With Cobra Kai's Xolo Mariduea presenting Jaime Reyes to the world, DC's response to Spider-Man has finally arrived on our televisions. No matter how he feels about it, the Scarab picked him, and now the unexpected hero is assuming the role of Blue Beetle.
Since this new DC Universe film sits in a peculiar position between the now-defunct DCEU and Chapter 1 Gods and Monsters, thankfully, a multiverse is not visible in it. Let's not, however, jump the gun. The release date for Blue Beetle just recently occurred. What occurs at the Blue Beetle's climax, then? What you should know is as follows.
Blue Beetle ending explained
After being abducted by Victoria Kord, Jaime is saved by his family and goes on to beat Carapax in the decisive battle.
In order to remove the Scarab, Victoria Kord mobilises Kord Industries to demolish Jaime's family home and capture the young hero. Jaime's father passes away in the chaos, and while the rest of the family is overcome with grief, Kord Industries swoops in to abduct Jaime.
Victoria intends to use the Scarab's abilities to create human weapons, beginning with Carapax, a former soldier who has had several cruel procedures and has had Kord Industries equipment and weapons implanted into him.
In order to do this, the Scarab must first be removed from Jaime and inserted into Carapax. Jaime will die as a result of this treatment, but Victoria doesn't seem really bothered about it.
As they prepare to find Jamie and overthrow Victoria, Jenny Kord brings Jaime's family to her father's covert base where everyone is armed. Get ready for some fantastic action sequences, featuring Nana shooting down some heavyweights from Kord Industries as she rekindles her revolutionary past.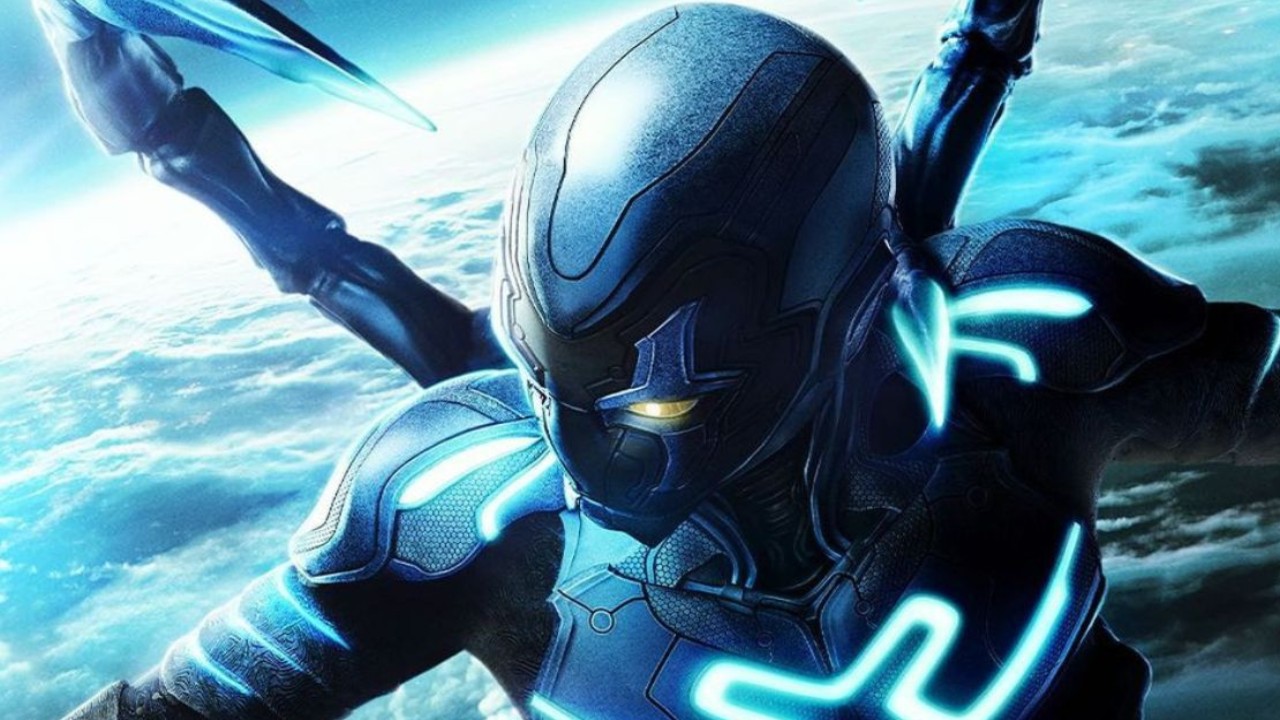 Jaime comes dangerously near to passing away, but following a heartfelt reunion with his father after death, he fully synthesises with the Scarab and is able to restore his power. Working for Victoria, Dr. Sanchez suddenly grows a backbone and aids Jaime in escaping. However, he pays the ultimate price by being instantly slain by Carapax.
Jaime and Carapax are engaged in a last confrontation as they are both overcome with wrath and sadness, but the Scarab prevents Jaime from killing Carapax by demonstrating to him that he is just as much a victim of Victoria Kord as the others. Carapax resolves to assassinate Victoria and end her reign of terror permanently after being moved by Jaime's kindness.
The Reyes family may now truly lament the death of the dad once the Big Bad has been vanquished. While Jenny Kord settles the family's obligations and buys Rudy a new vehicle, the neighbourhood comes together to support them despite the fact that their home may have been destroyed.
To offer Jenny a flight in the skies a la Peter Parker and Michael Jackson, Jaime finally accepts his identity as the Blue Beetle.
The second post-credit scene introduces a fresh Blue Beetle mystery, in contrast to the first post-credit sting, which is a joke based on a made-up TV show referenced in the film.
Following the credits, viewers are taken back to Ted Kord's underground bunker, where he keeps all of his Blue Beetle-related equipment and research. The movie establishes that Kord vanished a while before the happenings in Blue Beetle.
He is believed to be dead, but all of the computer monitors in the abandoned base suddenly begin to light up as a man's voice interrupts the servers. The speaker identifies himself as Ted Kord and informs everyone who hears it to get in touch with his daughter Victoria. Although Ted's face and whereabouts are not shown in this post-credit sequence, it may be assumed that he is lost in another dimension and that Jamie's quest to find him will influence her future journey.
If you're unsure how to see Blue Beetle, the superhero film is now screening in theatres.