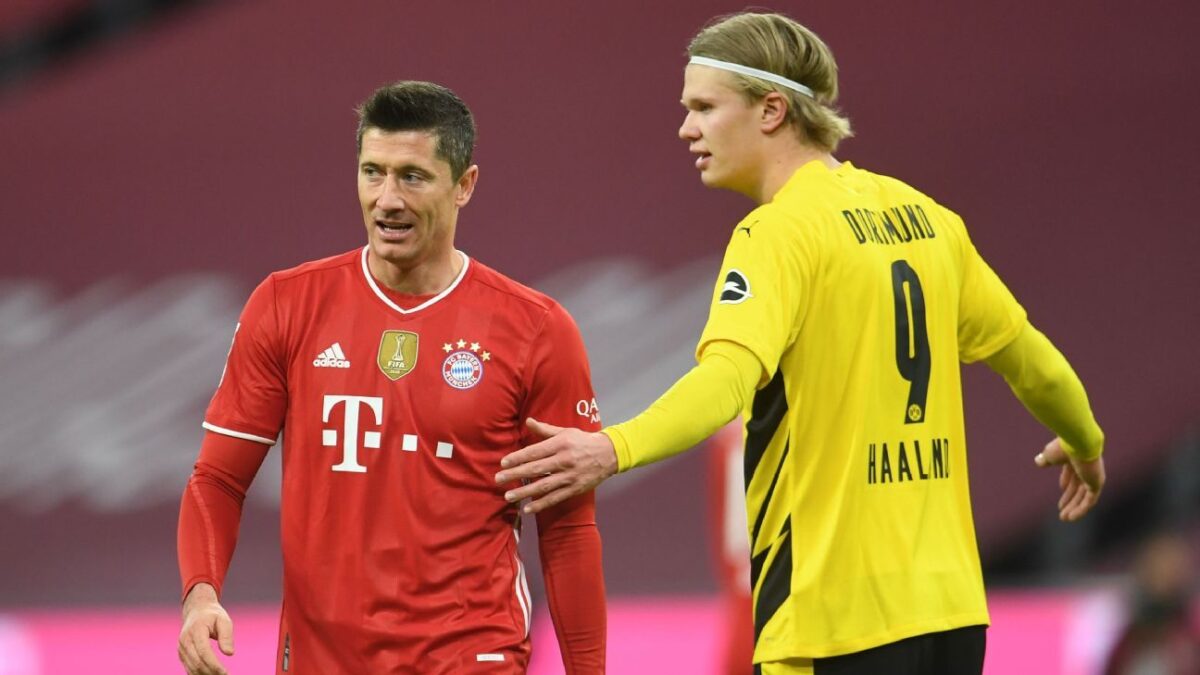 Courtesy: Trendyvoice
Erling Haaland has been voted the Bundesliga Player of the Season in a controversial decision as Lewandowski is snubbed from the award. 
Bayern Munich striker Robert Lewandowski broke Gerd Müller's 49-year-old Bundesliga goal-scoring record for a single season on Saturday, netting in the final minute of their 5-2 win against Augsburg to bring his tally to 41 goals, one more than the former Bayern great.
Haaland meanwhile had a brilliant season no doubt, scoring 27 goals and helping Dortmund reach the Champions League. He was critical in Dortmund's campaign and averaged a goal every 88 minutes. However, considering not only did Bayern win the league but also he achieved the recording-breaking feat while missing 5 games due to injury it seems quite shocking that Lewandowski was snubbed from winning the award
The footballing community didn't take it well, here are some tweets we've compiled after the news broke out:
Lewa scored 20 more goals than Haaland and scored most goals in Europe he should win ballon dor and he didn't get player of the season in Bundesliga – @diseasedf1y
Even as a Dortmund supporter I must say that Lewandowski should be player of the season – @KrenkelTimo
Lewandoski scored 41 goals and broke a record that stood a taste of the time in Germany still lost a player of the season to a 20-year-old haaland… So unfortunate last year never got that Balon Dior as it never took centre stage – @Emmy_musonda
Another day, another Lewa robbery, It is starting to be normal – @itsabdullah_JO
Lewandowski plays golf – @ranny_ft
Lewandowski was robbed of the Ballon D'or last season after the award ceremony was cancelled. Now, Lewandowski is snubbed from the Bundesliga Player of the Season award as well. What more would he have to do to win it? Maybe score 50 goals in one season, maybe that'll do? Or maybe he'll need to take Bayern to 100 points.
It's preposterous that he doesn't win this prestigious award after breaking a 50-year-old record.
Erling Haaland has been voted the Bundesliga Player of the Season 🏆 pic.twitter.com/OC3ADfK9T7

— Goal (@goal) May 25, 2021