Courtesy-India TV
Harbhajan Singh, a veteran Indian off-spinner, unequivocally apologized on Monday for a social media post in which he uploaded a photograph of Khalistani fighter, Jarnail Singh Bhindranwale to pay tribute to those who perished in 1984's "Operation Bluestar."
The 40-year-old off-spinner said he sent a WhatsApp forward commemorating the 37th anniversary of the operation without realizing the man in the photograph was Bhindranwale.
"I just wanted to clarify and apologize for yesterday's Instagram post. It was a WhatsApp forward that I uploaded in haste and without even realizing the information utilized and what it indicated and stood for," he admitted in a Twitter apology.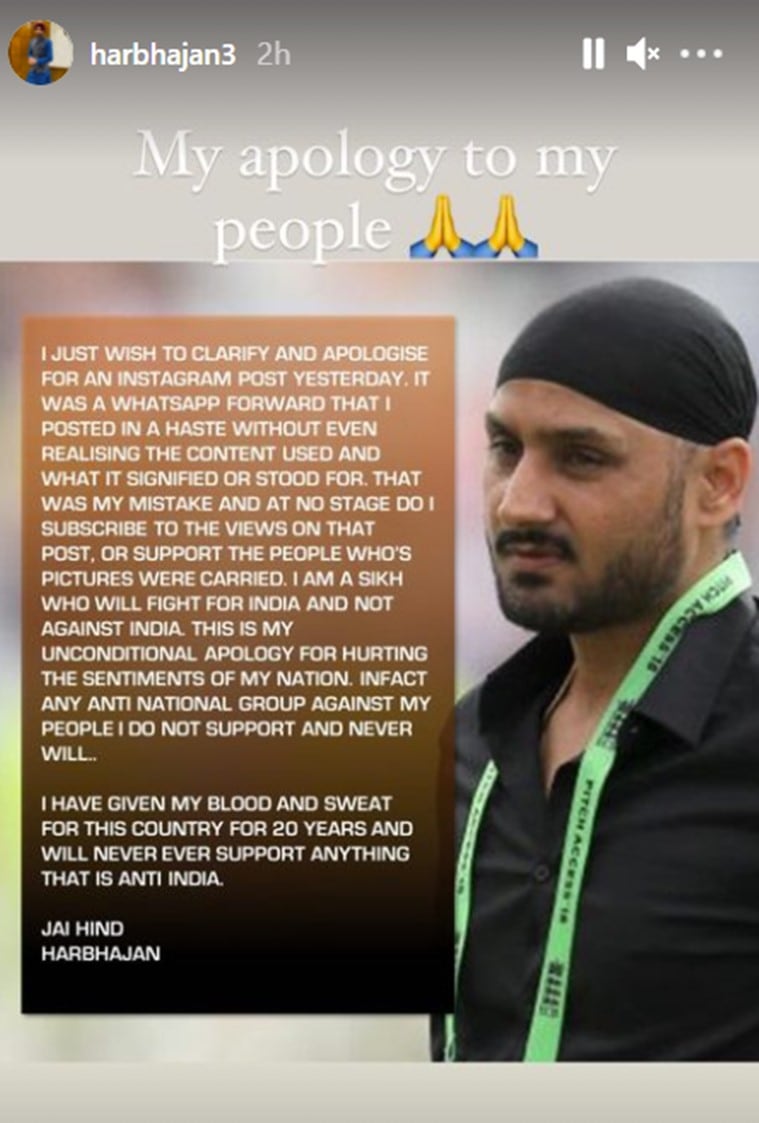 Operation Bluestar was an Army operation carried out in 1984 to clear out militants from Amritsar's Golden Temple. Bhindranwale was the rebel movement's commander, and he was slain along with numerous other persons during the operation.
"I have devoted my blood and sweat for this nation for 20 years and would never back anything anti-India," Harbhajan said. The veteran has appeared in 103 Tests for India, taking 417 wickets.