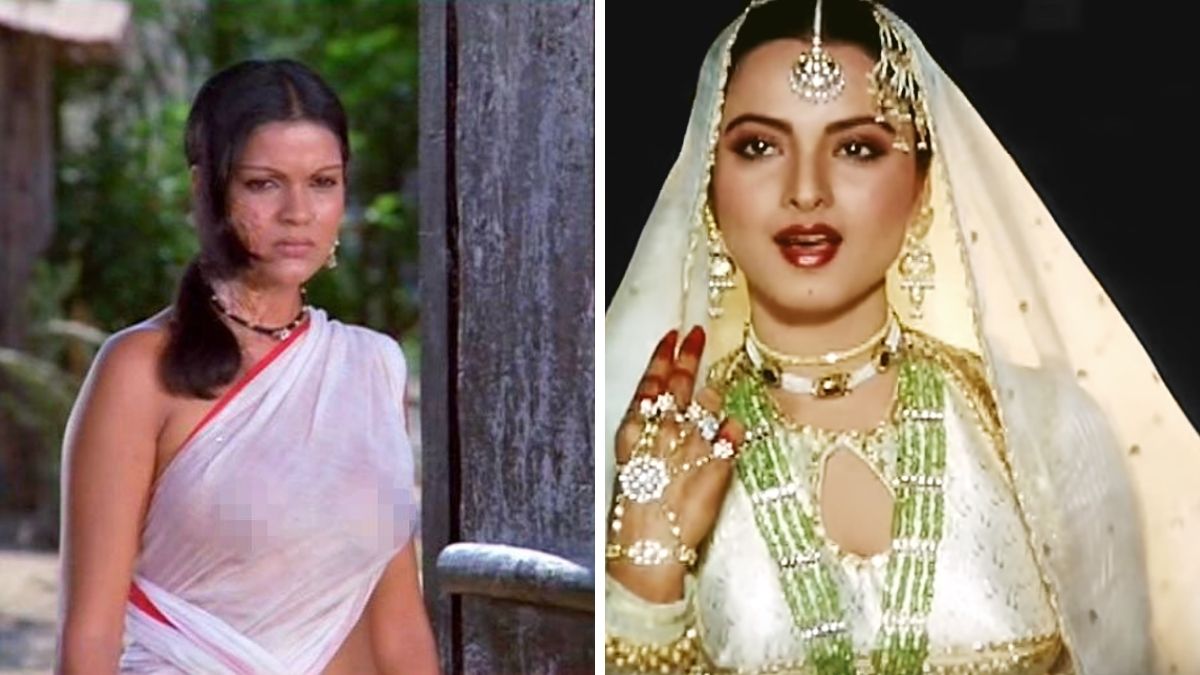 Cinema and fashion go hand in hand in the Bollywood industry and these looks from the past are the testimonials that show what it means to be a real diva in the Hindi Film Industry.
Sridevi and the chiffon saree
The era of chiffon sarees began when the graceful late Bollywood legend wore it in her iconic movie Mr. India. The look then went on to become a legendary look that the film industry still adores. From Katrina Kaif to Deepika Padukone, the b-town actress still love to flaunt a good chiffon saree.
Madhubala's look from Mughal-e-Azam
It was the Godess of beauty and grace, Madhubala, who made the iconic pathani Mughlai style iconic in Bollywood. The beauty took the industry in storms when she played Anarkali in the classic film Mughal-e-Azam. The look from the song "pyaar kiya toh darna kya" was enough for the world to copy it till date.
Rekha and the Umrao jaan look 
Rekha is not just a subtle actress, but also she rocks every look that she wears in her movies. Her iconic look from Umrao Jaan is the one that stayed with us forever. Starting from Madhuri Dixit in Dev Das to Aishwarya Rai in Kajrare, the look made all our hearts go crazy.
Zeenat Aman and her white saree look
The grace, the beauty, the only and only, Zeenat Aman is one of the shot-after Bollywood divas that still kills the screen no matter what character she tends to play. However, it's her one look from Satyam Shivam Sundaram that made all go down on their knees. The white half saree look that she droned in the movie made it a cult favorite.