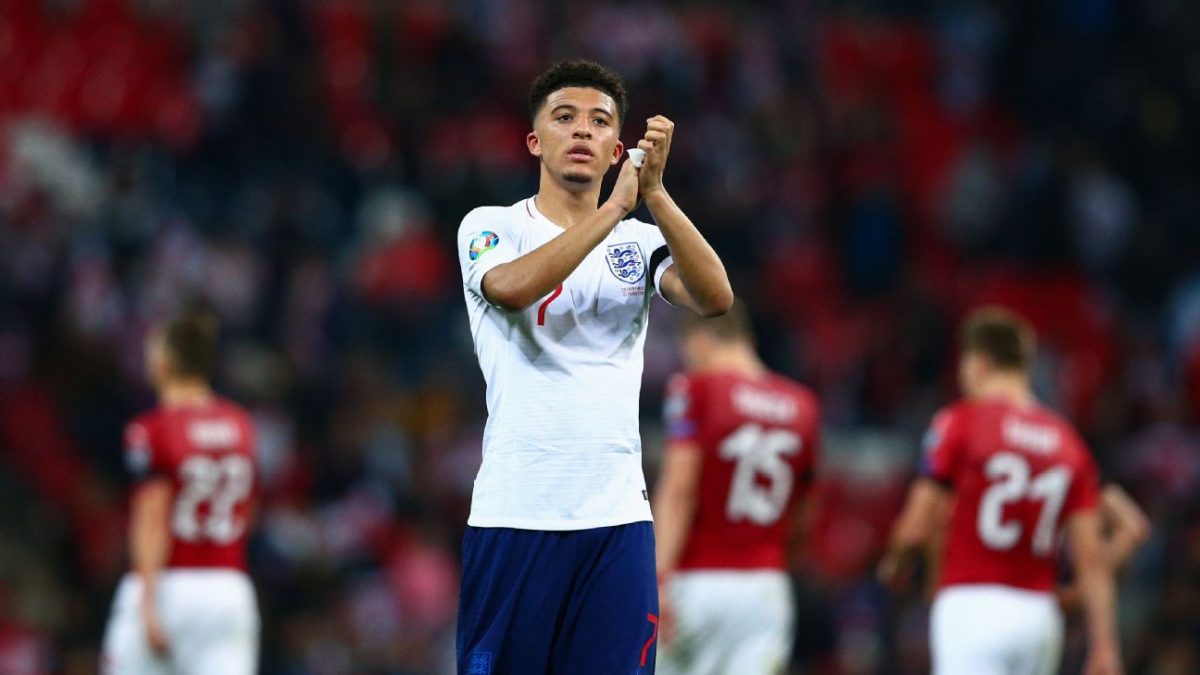 Courtesy: Vbet News
Jadon Malik Sancho is an English professional footballer who currently plays for Borussia Dortmund in the German Bundesliga. Sancho has been on the radar of a number of European large clubs as one of the best young players with a bright future in Europe. This is the result of his youthful enthusiasm, which is complemented by his football talents.
Sancho's transfer to Manchester United is still likely to be completed in the coming weeks. It appears that the England international will soon be announced as a Manchester United player. With United fans eagerly awaiting Sancho's arrival, we thought we'd conduct some research and compile a list of facts about the youngster that you may not be aware of.
1. Streetlife:
Sancho is part of a dying breed of footballers who studied, developed, and perfected their skills on the streets and back alleys. Born and reared in the London district of Kennington, there was nowhere else to kick a ball around – but that didn't stop him.
"After school, I just wanted to play football. All around me, there were people who did bad things, but I never wanted to deal with them," he said.
2. Manchester City's Wonderkid
Jadon Sancho was a talented young Manchester City player. The team's Chairman, Khaldoon Al Mubarak, has stated that he may expedite the young talent to the first squad. However, neither party could agree on contract clauses. As a result, Sancho expressed a desire to investigate other choices.
3. Ronaldinho is his footballing idol
It won't come as a huge surprise to hear that Sancho's footballing hero is the legendary Ronaldinho, one of the most skillful players we've ever seen.
"Years ago, I used to watch videos of Ronaldinho juggling a ball doing tricks on his way to the training pitch, to help him get a feel for the ball. I thought, 'That's what I want to do.'"
4. Sancho first caught the eye as a child at Watford
He joined Watford at the age of seven and instantly drew the attention of scouts due to his exceptional ability and promise. Chelsea and Arsenal were also unsuccessful in their bids to sign Sancho, but Manchester City did in 2015.
"He had this flair, inventiveness, and imagination, as well as a little of street football in him," said Mark Burton, City's young phase coordinator.
5. Sancho achieved his dreams at the age of 18
Sancho had that drive, determination, and ambition even at such an early age. Louis Lancaster, his coach in Watford's academy said:
"I asked him, 'What's the dream?'" Lancaster told Sky Sports. "He looked me in the eye and said he wanted to play for one of Europe's top clubs and represent his country to make his family proud."
He achieved both when he was still just 18. Currently, he's getting ready for the Euros, where he is representing England. Manchester United will be keeping a close eye on his performance, along with Declan Rice, Kieran Trippier, and Harry Kane's performances. Can Sancho inspire England to win the Euros and bring the trophy home?