Courtesy-Instagram @sagarikaghatge Courtesy-Republic World
Mumbai Indians, the reigning champions, bounced back from a lisp with a seven-wicket victory over Rajasthan Royals at the Arun Jaitley Stadium in Delhi on Thursday (April 29). Surya Kumar Yadav was seen kissing his wife Devisha Shetty, who was there at the stadium, after the game.
Devisha was standing beside a sheet of glass in the stands, and Yadav, also known as Sky, made a point of approaching her and kissing the glass as Devisha pulled her cheeks in front of him. After Zaheer Khan's wife Sagarika Ghatge posted the picture on her Instagram account, it went viral.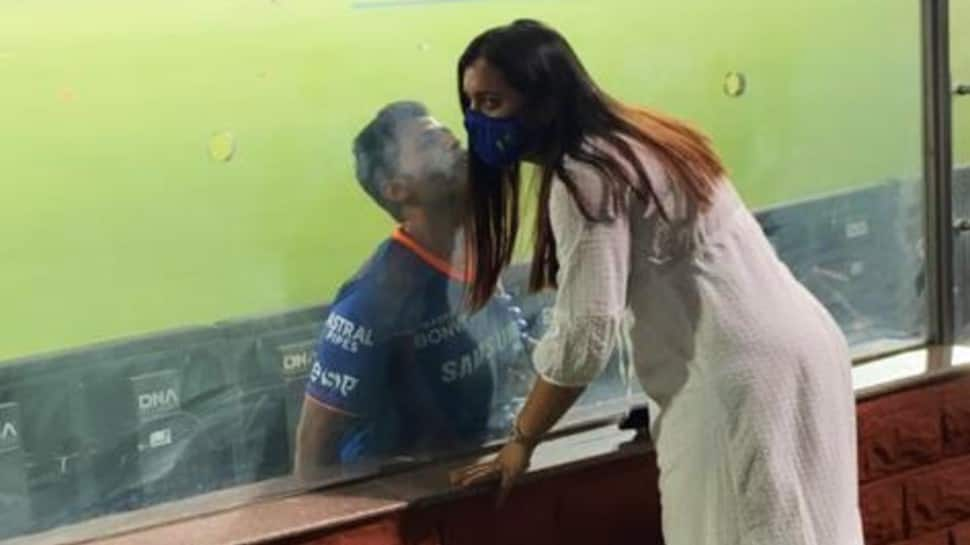 MI skipper Rohit was immensely grateful for his team after the victory, believing they were in dire need of a victory after a number of defeats. Mumbai was also pragmatic in their strategy, according to Rohit, and the members accepted credit.