Our Flag Means Death, a brand-new David Jenkins series with a pirate theme, premiered in March 2022. We have seen Krakens, seaworthy romances, and some classic examples of scurvy so far in the episode. Additionally, we received a heart-pounding cliffhanger that left lovers of pirates begging for more.
Our Flag Means Death is a comedic series that depicts the exploits of Stede Bonnet, a noble who leaves his family behind and sets sail for the high seas in 1717 during the height of piracy. He isn't exactly a natural at swashbuckling either, which leads to a rowdy crew, run-ins with navy vessels, and eventually meeting the infamous pirate Blackbeard, played by Taika Waititi.
Fortunately, Stede catches Blackbeard's eye, and the two get along and ultimately fall in love. However, falling in love isn't always simple, and season 1 of Our Flag Means Death concluded with a lot of misunderstandings and some heartache.
Our Flag Means Death Season 2 Release date
The second season of Our Flag Means Death will debut on October 5, 2023.
Although the release window for October 2023 had long since been established, it wasn't until the teaser trailer's arrival that the precise date was made public.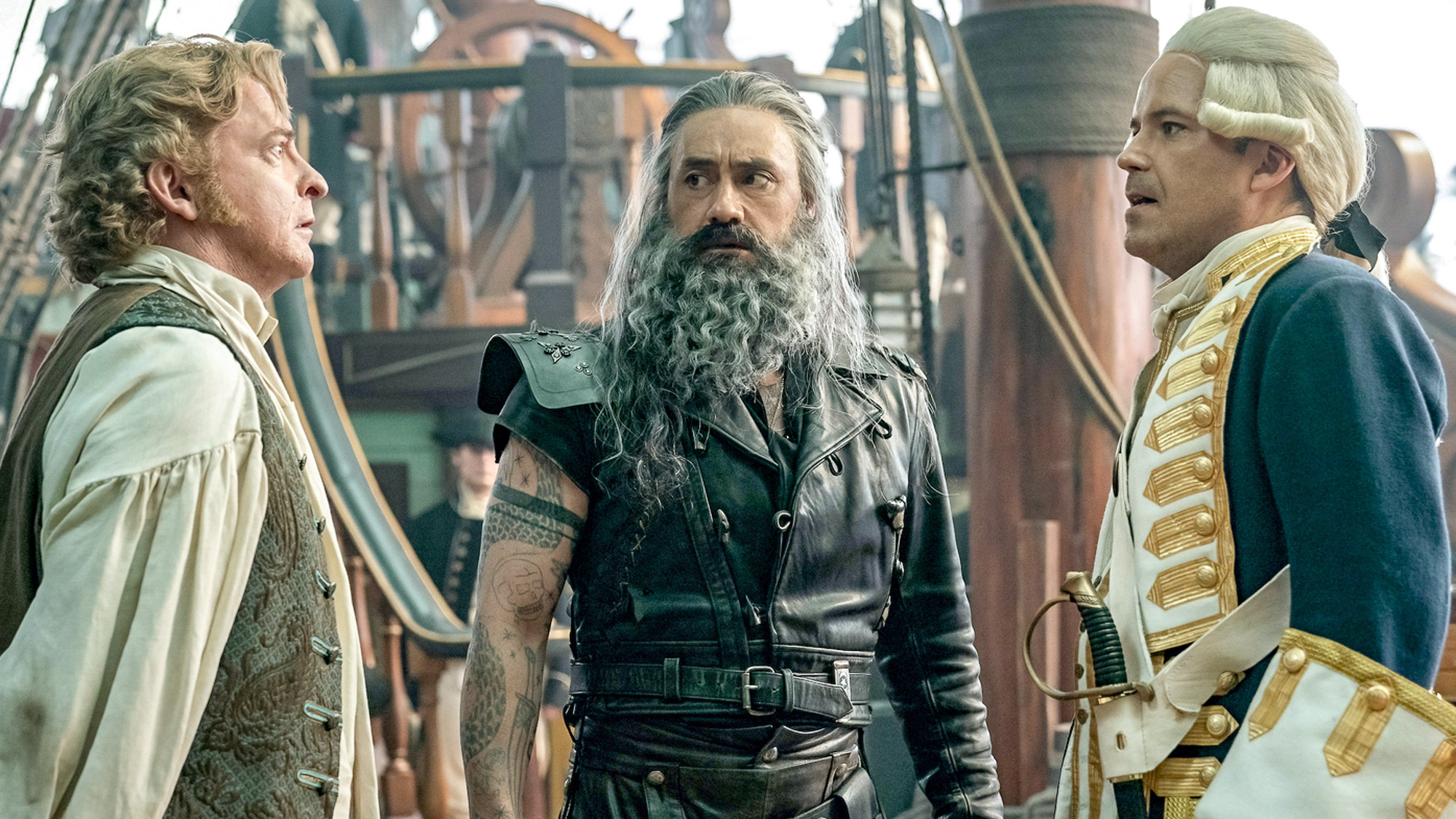 What will Our Flag Means Death season 2 be about?
There will undoubtedly be a reunion between Blackbeard and Stede during season 2 of Our Flag Means Death.
Season 1 finished on a positive note with Stede faking his death and returning to the sea to find his true love, despite the fact that the two pirates being separated caused Blackbeard to fear he had been abandoned. (Also he rescues his crew just in time to prevent them from turning to cannibalism.)
"The show is the relationship," Jenkins explained to Decider.
"So, we end in a place where there is this breakup. What happens after a breakup between these two people who, one's realised he's in love, and the other one is hurt in a way that he's never been hurt before? What does that do to each of them in an action, pirate world with them trying to find each other again?"
Given that Blackbeard still thinks Stede abandoned him and that he is still grieving his broken heart, it is uncertain how this reunion will pan out. We also find it difficult to believe that Izzy, Blackbeard's right-hand man, would welcome Stede's return considering his affection for his commander.
Additionally, we must witness how Stede truly saves his crew and how they are able to get a new spacecraft while evading all of their adversaries. Despite the absence of certain plotlines for season 2, it appears like Blackbeard and Stede's love story will once again be the series' major emphasis. We can't wait to watch how their romance develops.
Our Flag Means Death season two's first teaser trailer debuted on August 30, 2023. Although Blackbeard seems to like killing people, we think genuine love will triumph. The video is below.
Season 2 of Our Flag Means Death should be accessible to US customers on HBO Max when it debuts. You must navigate to BBC iPlayer if you are in the UK.
You may catch up on the plot thus far before the release of the next season by watching Season 1 right now on any of these streaming sites.
The second season of Our Flag Means Death is expected to have ten episodes.
This would correspond to the number of episodes broadcast during season 1. We wouldn't mind, though, if they decided to offer us a few extra experiences.