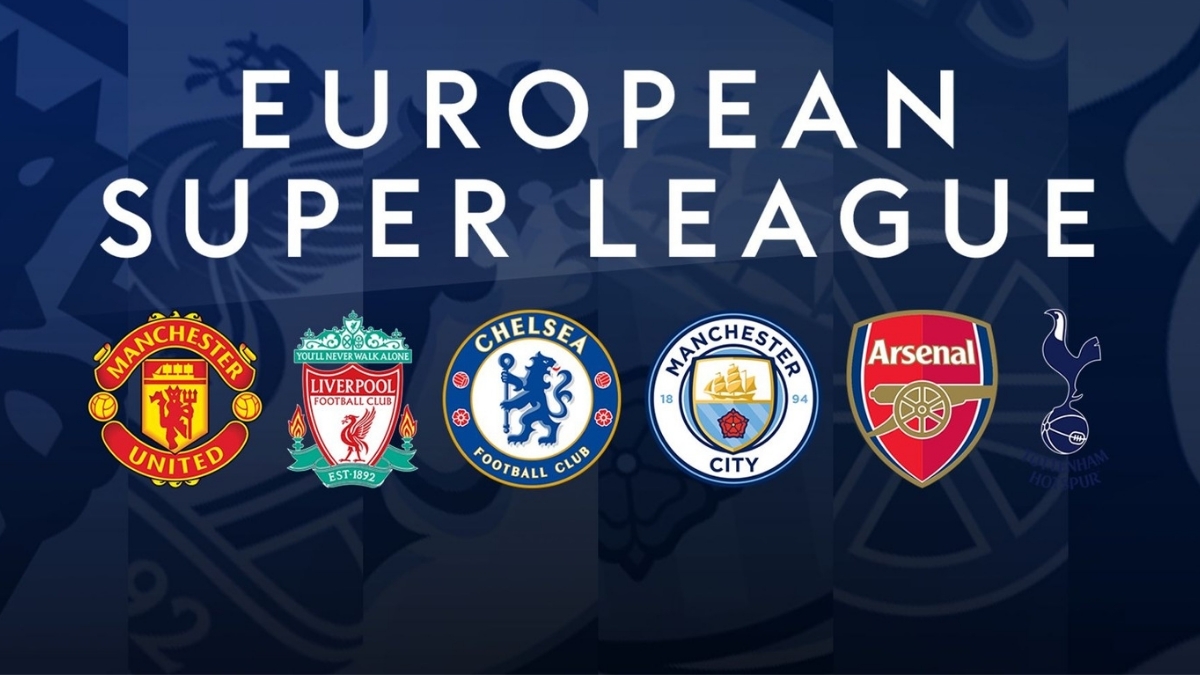 After the news breaking about the European Super League, 12 of the most prestigious clubs all over the Europe are going to participate in it.
Fans and spectators are not happy with this decision. The joy and excitement that the UEFA Champions League and UEFA Europa League had will definitely die.
These tournament are the holy grail to any club that plays in Europe, fans are proud whenever there clubs perform in that. But after this Super League, the joy of football will definitely fade away.
After the increase of money flowing into football, it is losing it's Glory, club's and players are now only playing for the money, not because they loved to play the game.
The founding clubs in this league are Arsenal, Chelsea, Barcelona, Real Madrid, Manchester United, Manchester City, Tottenham, AC Milan, Inter Milan, Juventus, Athletico Madrid.
All the clubs participating in this league could be banned to play in any competition organised by UEFA or FIFA in Europe or Internationally.
The fans are furious about this, see some reactions
"It's embarrassing and goes against everything football is about."

Sir Alex Ferguson and Rio Ferdinand have joined Gary Neville in criticising plans for a European Super Leaguehttps://t.co/MAO5zHY18u

— talkSPORT (@talkSPORT) April 18, 2021
"This is, for me, a war on football."

"It's a disgrace, it's embarrassing, and it goes against everything that football is about."

Some strong feelings about the European Super League from our panel.

🗣 @rioferdy5, @RobbieSavage8 , @FrannyBenali pic.twitter.com/M2juOCmNNz

— Football on BT Sport (@btsportfootball) April 18, 2021
.@Carra23 has made his thoughts on the European Super League very clear…💭🇪🇺

— Sky Sports Premier League (@SkySportsPL) April 18, 2021
Super League burns because after one of the hardest seasons ever, when we were all told it was about community and entertaining those who needed an outlet, a bunch of boring suited men have turned around and gone "No it's about money."

— Carl Anka (@Ankaman616) April 19, 2021
The greed is, sadly, not surprising. More remarkable is these 12 clubs really think they can 'win the argument', with fans, govts. They truly believe this is 'better for the game'. I can't think of a more universal condemnation of a football proposal. Even Var has its supporters

— Sam Wallace (@SamWallaceTel) April 18, 2021
UEFA's statement on a Super League today:

'The clubs concerned will be banned from playing in any other competition at domestic, European or world level, and their players could be denied the opportunity to represent their national teams.'

— B/R Football (@brfootball) April 18, 2021