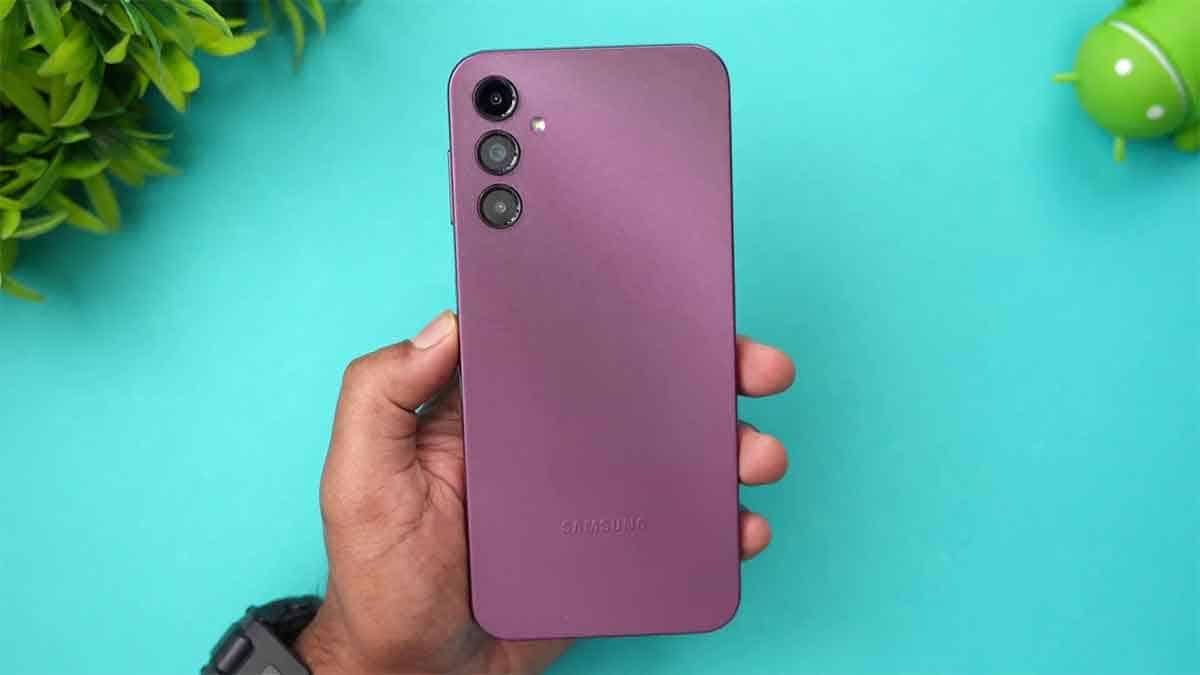 The Samsung Galaxy A14 5G is currently available for a sizable 9% discount on Amazon. This item, which was originally listed on Amazon for Rs. 22,999, is now only available for Rs. 20,999 thanks to a fantastic discount. The online store also offers a tonne of bank discounts and cashback. Amazon's exchange feature is quite helpful. You can cut costs by switching to a new gadget by up to Rs 19,500. Go right away to the Amazon shopping app or website.
KEY FEATURES
A large 6.6″ FHD+ LCD display (1080 X 2408) with a 20:9 aspect ratio for cinematic viewing

Android 13 One UI Core 5.0 (Octa Core 2.4GHz ) Octa-Core processor

50+2+2MP High Resolution Camera, Lets you capture clearer, brighter photos on any occasion

5000 Massive Battery ,Coherent Large battery capacity with AI Power management

1 year manufacturer warranty for device and 6 months manufacturer warranty for in-box accessories including batteries from the date of purchase
Check out the deal on Amazon: https://www.amazon.in/Samsung-Storage-
Disclaimer: This article is for informational purposes only and is not professional advice. No compensation was received for writing and the author has no affiliations with the product/manufacturer. Please review the details on the official website before making a decision. IndiaShorts.com takes no responsibility for inaccuracies or errors in this article.