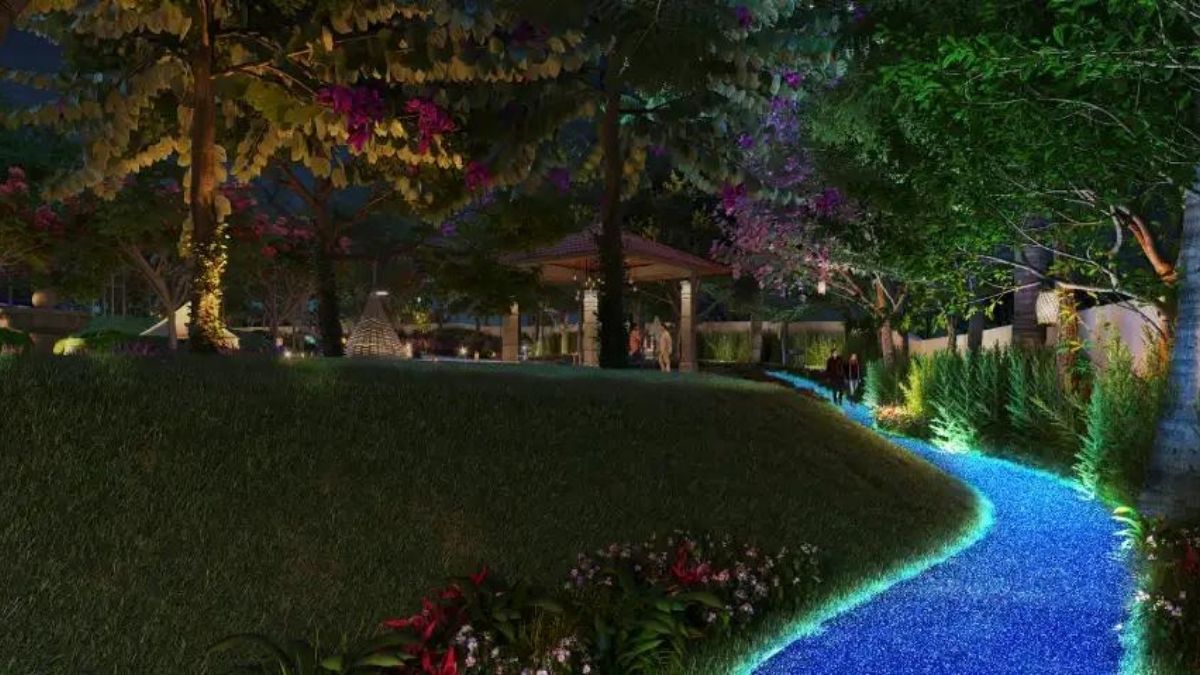 The residential sector in Bangalore has recently witnessed a significant rise in the development of eco-friendly houses. This trend is partly due to the significant changes in our environment, particularly due to deforestation, global warming, and pollution. Such changes not only harm the planet in various ways but also impacts human health. Realizing the impact, there has been an increase in the number of people adopting an eco-friendly lifestyle, switching to eco-friendly products, and most importantly, investing in eco-friendly homes in Bangalore. But have you ever wondered why the need for eco-friendly homes in Bangalore has suddenly increased so much? Let us quickly understand why.
The Importance of Eco-Friendly Homes in Bangalore
Bangalore is one of the most thriving cities in Karnataka. The high-tech industrial hub, Bangalore, is the contemporary metropolis that most of us want to live in. Sadly, the city is plagued with environmental issues that can derail greening the landscape in the upcoming years. For this reason, there is a dire need for radical solutions to address challenges such as loss of green cover, water scarcity, increasing plastic waste, and urbanization.
While switching to responsible shopping and eco-friendly products is one way to mitigate the impacts on the environment, choosing or investing in eco-friendly homes in Bangalore is another way in contributing toward building and maintaining a sustainable planet. So, if you want to lead a healthy and purpose-driven life, and contribute towards building a sustainable eco-system, eco-friendly homes in Bangalore are the way to go.
Factors That Make Eco-Friendly Homes Better than Regular Homes
While the term 'eco-friendly' might perplex you at first, the answer lies in a single word – energy. Everything we use is a form of energy. The primary objective of eco-friendly homes in Bangalore is to lower the cost and energy consumption while recycling as much as possible. Let us take a look at the major benefits of eco-friendly homes that are any day better than regular homes.
Environment-friendly Homes = Energy Efficiency
Eco-friendly homes in Bangalore reduce dependency on energy sources such as coal, oil, etc., and instead use energy generated using solar panels making effective use of sunlight and allowing maximum natural light into the homes through a selection of appropriate windows and glass. Energy efficiency is beneficial for you and the environment because non-renewable energy sources are scarce, expensive, and harmful to the environment.
Promotes Better Health
Imagine living in a home that has all things of plastic and many toxic materials being released into the air you breathe. Living in an eco-friendly home in Bangalore lets you stay healthy because of the usage of environment-friendly, safe, and renewable materials in construction. An eco-friendly home uses construction materials that do not cause health issues.
Helps Save Water 
It goes without saying that eco-friendly homes are water efficient. They allow you to use water in a manner that not only reduces the dependency on freshwater due to low flow fixtures but also conserves rainwater on-site to be used for other domestic purposes. It also recycles wastewater using a Sewage Treatment Plant (STP) on-site and uses the treated water for gardening and flushing.
Low Maintenance  
Don't we all love things that require the minimum effort? This is how it is with an eco-friendly home in Bangalore. Clearing the myth, an eco-friendly home is built with materials that are durable, safe, healthy, and environment friendly. They help you save costs, do not require frequent maintenance, and reduce the overall environmental impacts.
Are you also on the lookout for eco-friendly homes in Bangalore or any such alternatives? If yes, you can consider Mahindra Eden, an upcoming project by Mahindra Lifespaces. With a beautiful landscape, an ideal location, and an environment-friendly approach, Mahindra Eden is pure bliss to live in. It has amazing design aesthetics and features modern architecture.
Get ready to experience luxury by choosing an eco-friendly home in Bangalore while contributing to the environment.