A shocking incident at a wedding procession ignites a series of events entangling the lives of two families in the lawless city of Mirzapur. The iron-fisted Akhandanand Tripathi is a millionaire carpet exporter and the mafia don of Mirzapur. His son, Munna, is an unworthy, power-hungry heir who will stop at nothing to inherit his father's legacy. An incident at a wedding procession forces him to cross paths with Ramakant Pandit, an upstanding lawyer, and his sons, Guddu and Bablu. It snowballs into a game of ambition, power and greed that threatens the fabric of this lawless city!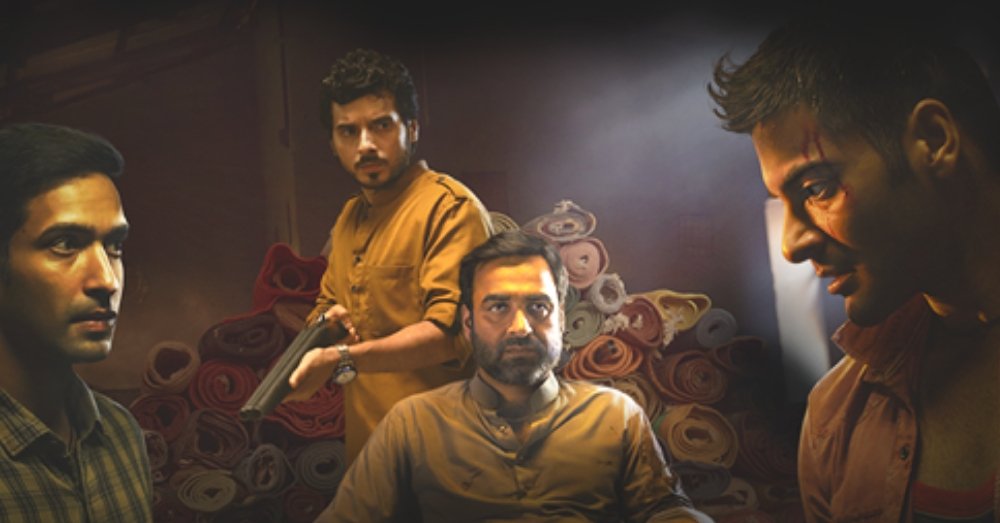 A working man from the National Investigation Agency tries to protect the nation from terrorism, but he also needs to keep his family safe from his secret job.
The Family Man is an edgy action-drama series, which tells the story of a middle-class man who works for a special cell of the National Investigation Agency. While he tries to protect the nation from terrorists, he also has to protect his family from the impact of his secretive, high-pressure, and low paying job.
A story of trials and tribulations of four young entrepreneurs who quit their day jobs in order to pursue their start up venture. Four friends Naveen Bansal (Naveen), Jitendra Maheshwari (Jitu), Yogendra Kumar (Yogi) and Saurabh Mandal (Mandal), decide to enter the start-up world by launching their own start-up. Things are kicked off by Naveen who, angry at not being given his due at work, resigns in a drunk state. At the same time, he receives news of his B-Plan reaching the final round of the NASSCOM start-up conclave. This begins a series of situations in which the four friends rediscover what they really want in life and the challenges they face in getting their start-up idea off the ground. It's story is inspired from HBO TV series "Silicon Valley" but the plot is well designed in accordance with Indian audience who are not well aware of the Idea of Startup.
A link in their pasts leads an honest cop to a fugitive gang boss, whose cryptic warning spurs the officer on a quest to save Mumbai from cataclysm. Sartaj Singh, a Mumbai police officer, receives an anonymous phone call from a gangster who threatens to blow up the entire city. Amid the corrupt standards of Indian law enforcement begins a battle between a 'nobody' cop and ruthless gangster who perceives (sometimes) himself to be a God.
Dedicated to Shrimati SL Loney ji, Shri Irodov ji and Maanniya HC Verma ji, 'Kota Factory' is TVF's latest original. India's first 'Black and White' show highlights the problems present day IIT-JEE aspirants face in their day-to-day lives.