Coconut is one of the few ingredients that can instantly transport you to the tropics. It can transport a deftly prepared cocktail to somewhere breezy and far closer to the equator with a warm jet stream. The most daring drinkers buy them whole, extracting the fresh juice or drinking from the spherical nut. The uniqueness of coconut is the variety of ways it comes in and how well they all work in a cocktail. Coconut water is a fantastic solution. You may make your own house coconut cream or use coconut-flavored sodas, liqueurs, and spirits. Check out some of our favourite coconut-based cocktail recipes.
1. Piña Colada
The pia colada is a cocktail, coconut cream or coconut milk, and pineapple juice mixture that is commonly served combined or mixed with ice. A pineapple slice, a maraschino peach, or both may be used as garnish. The drink comes in two varieties, all of which originated in Puerto Rico.Mix all components with 3 ice cubes in a cocktail shaker, then pour into a coconut mug with crushed ice.
2. Coco Horchata Colada
For some people, this normally sweet drink is too sweet. Bacardi Gold Rum, Purée Carmelized Pineapple Concentrate, Horchata Concentrate, Shaved Coconut for Garnish, and Cinnamon for Garnish are among the products. Combine all of the ingredients in a mixing glass with ice. Shake well and serve in a glass with shaved coconut, nutmeg, and an orange slice on top.
3. Tequila
Chris Santos' tequila shot has a strong dose of tropical vibes thanks to passion fruit and coconut water. In a cocktail shaker with sugar, combine tequila, fresh lime juice, fresh passionfruit juice, and agave nectar. Shake vigorously and strain into a Collins glass filled with fresh ice and  top with coconut water. Serve with a dehydrated lime wheel as a topping.
4. Coquito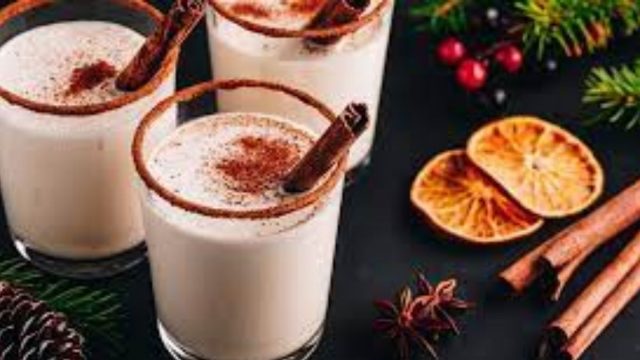 The coquito recipe is rich and creamy, with a variety of coconut milks, cinnamon, nutmeg, and rum. This Puerto Rican Coquito recipe can be made ahead of time and kept in the fridge for up to a month. Coquito is a remarkably simple dish to prepare; it will consume only 10 minutes of time.Combine evaporated milk, coconut cream, sweetened condensed milk, rum, vanilla extract, and cinnamon in a blender. Infuse on high for 1 to 2 minutes, or until the ingredients are thoroughly mixed. Fill a glass bottle halfway with the blend and chill until cold. Coquito can be served in small serving glasses with ground cinnamon or a cinnamon stick on top.
5. Blue Hawaiian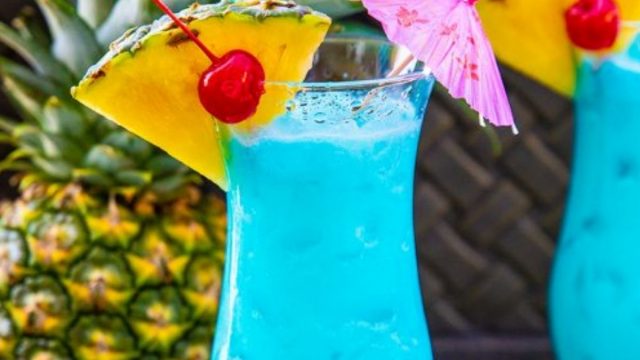 The blue Hawaiian punch cocktail is suitable for summer with its eye-catching ocean blue colour and tropical flavour. This relaxing drink is simple to make in large batches, making it a great choice for parties and barbeques. The coconut and pineapple flavour of Blue Hawaiian Punch is delectable. Ice can be added to a tall glass. Pour the rum into the bottle. Fill the bottle with pineapple and 7UP. Pour the Blue Curacao into a glass and float the blue liqueur on top. Serve with a pineapple chunk as a topping.