Mammootty is a well-known South Indian star. He also acts as a director of Malayalam films. In Malayalam, Tamil, Telugu, Kannada, Hindi, and English, he has acted in over 400 films. He is well-known around the world for his incredible acting abilities, and he continues to amaze us with his acting and dialogue delivery. Since establishing himself as a leading man in the 1980s, his big break came in 1987 with the box office success of New Delhi. He has appeared in over 400 films over the last five decades, which is an impressive amount that demonstrates his consistency and ability. Mammootty is the second highest-paid actor in the Malayalam movie industry, according to reports.
The net worth of Mammootty is to be Rs 40 million. Films and endorsements are his main sources of income. He also mentioned that at least Rs 10 million he earned every year. Malayalam Communications, which owns the Malayalam television channels Kairali TV, People TV, and WE TV, is headed by Mammootty. He also serves as a goodwill ambassador for the Akshaya project, India's first district-wide e-literacy initiative.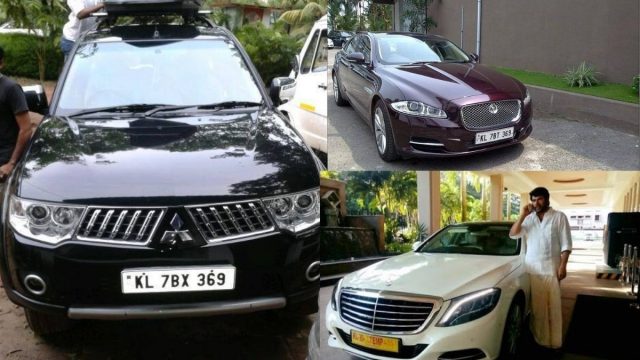 He owns a house in Kochi that is valued at Rs 4 crore. He owns a range of high-end cars. All of his automobiles are valued between Rs 1 and Rs 25 crores. His licence plate number is 369 on both of his vehicles.A BMW E 46 M3, Mini Cooper S, Jaguar XJ, Toyota Land Cruiser, Audi A 7, Mitsubishi Pajero Sport, and Toyota Fortuner are among his luxury automobiles. He also shared his desire to own India's first-ever Maruti 800 vehicle.
Mammootty is not only a fantastic performer, but he is also involved in charity work. He Mammootty, who is also the sponsor of the Care and Sharing Foundation, is helping many people from various walks of life and assisting them in returning to daily life. His Fans Association does charitable work, and he is active in delivering free cataract surgery in addition to funding heart surgeries.
His ability, versatility, humility, and dashing appearance still outweigh his flaws. Hard work, struggle, and determination have given him much of his celebrity in the industry. He is without a doubt the industry's most valuable star in decades.