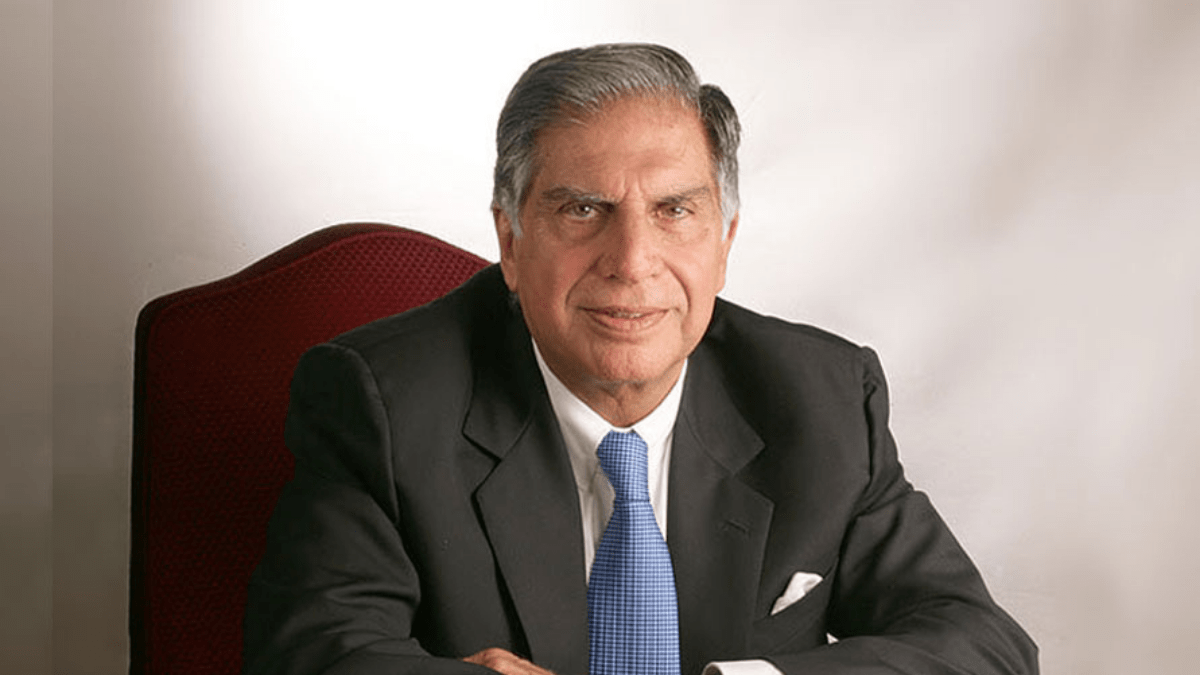 Ratan Naval Tata is a renowned Indian industrialist & philanthropist. He is the great-grandson of Jamsetji Tata. Jamsetji Tata founded the Tata Group of Industries. Ratan Tata served as the chairman of Tata Group from 1990 – 2017. He is an alumnus of the Cornell University College of Architecture & Harvard Business School. Ratan Tata started his business journey in 1961 when started working in Tata Steel now he has made the Tata Group one of the leading global industry. Ratan Tata has been awarded Padma Bhushan & Padma Vibhushan. He is a man on whom India depends on the hard times.
Achievements of Ratan Tata :
The contribution of Ratan Tata in the development of Indian Industries is significant. The visionary & revolutionary thinking of Ratan Tata made him one of the most successful businessmen in the world.
In 1998, Tata introduced the Tata Indica a passenger car, which became the no 1 brand in the segment within 2 years.
In 2000, Tata acquired the Tetley Group- the worlds second largest producer of Tea.
In 2001, Tata Consultancy Services (TCS) acquired the state-owned Computer Maintenance Corp. Currently, TCS is the biggest IT company in India.
In 2008, Tata Motors introduced the Tata Nano – the worlds cheapest car. Tata Motors also acquired car brands like Jaguar & Land Rover.
In 2012, Tata Global Beverages formed a joint venture with the famous cafe chain Starbucks.
Motivational & Inspirational Quotes by Ratan Tata :
1. "None can destroy iron, but its own rust can! Likewise none can destroy a person, but its own mindset can!"
2. "I don't believe in taking right decisions, I take decisions & then make them right."
3. "Take the stones people throw at you. And use them to build a monument."
4. "Power & Wealth are not two of my main stakes."
5. "Ups & downs in life are very important to keep us going, because a straight line even in an E.C.G means we are not alive."
6. "If you want to walk fast, walk alone. But if you want to walk far, walk together."
7. "All of us do not have equal talent. Yet, all of us have an equal opportunity to develop our talents."
8. "Deal with Crisis in such a way that you can hold your head high & sleep well at night."
9.  "I have been constantly telling people to encourage people, to question the unquestioned and not to be ashamed to bring up new ideas, new processes to get things done."
10. "Apart from values and ethics which I have tried to live by, the legacy I would like to leave behind is a very simple one – that I have always stood up for what I consider to be the right thing, and I have tried to be as fair and equitable as I could be."
Thinking becomes thought, thought becomes perception & perception becomes reality – The secret to success not just lies in your Actions but also your overall thinking. We hope that the quotes by Ratan Tata will benefit you in your life.