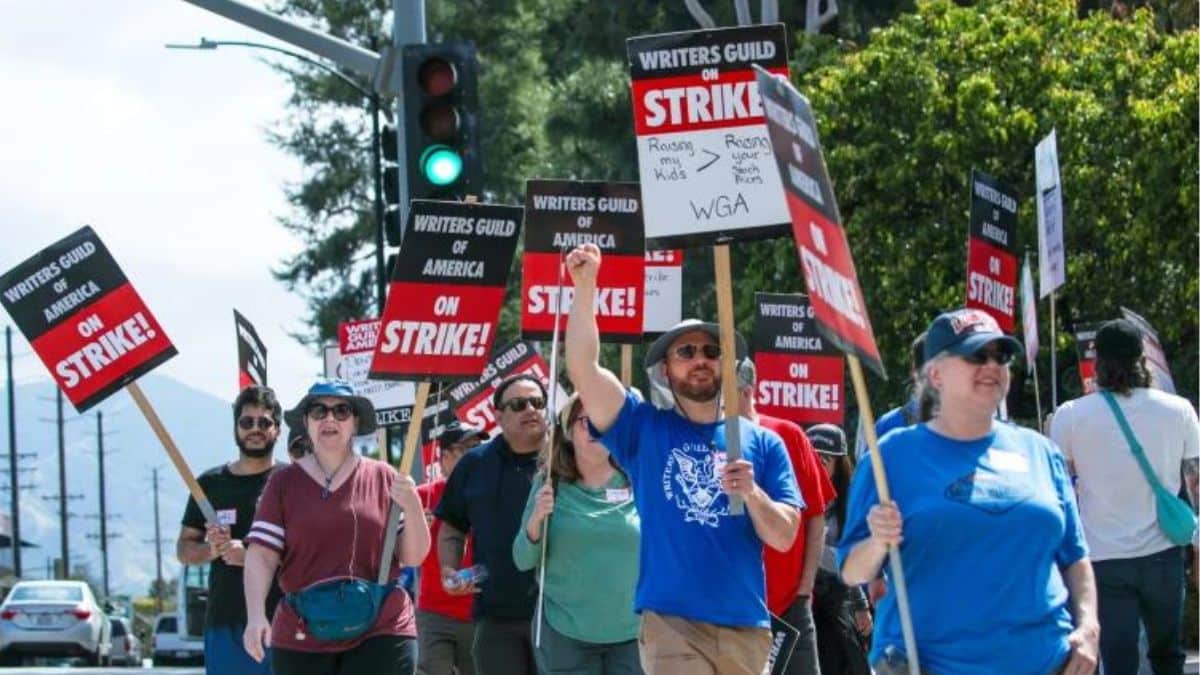 After a nearly 150-day strike which brought the entertainment industry to a halt, Hollywood writers and studios have tentatively agreed on a new agreement.
The terms of the agreement have not been disclosed. The tentative contract must now be approved by a majority of the 11,500 members of the Writers Guild of America.
At around 7:20 p.m., a message was sent to WGA members informing them of the tentative deal.
"What we have won in this contract — most particularly, everything we have gained since May 2nd — is due to the willingness of this membership to exercise its power, to demonstrate its solidarity, to walk side-by-side, to endure the pain and uncertainty of the past 146 days," the message reads. "It is the leverage generated by your strike, in concert with the extraordinary support of our union siblings, that finally brought the companies back to the table to make a deal."
WGA members are requested to be patient as negotiators ensure that the new deal is "codified in final contract language," according to the message.  "Though we are eager to share the details of what has been achieved with you, we cannot do that until the last 'i' is dotted."
According to The Hollywood Reporter, the most recent round of negotiations started on Thursday, with key figures including Netflix's Ted Sarandos, Universal Studios' Donna Langley, Warner Bros./Discovery CEO David Zaslavand and Disney's Bob Iger. Conversations continued every day until the deal was reached on Sunday.
"To be clear, no one is to return to work until specifically authorized to by the Guild. We are still on strike until then," negotiators stated Sunday following the news. "But we are, as of today, suspending WGA picketing."