1. Valorant-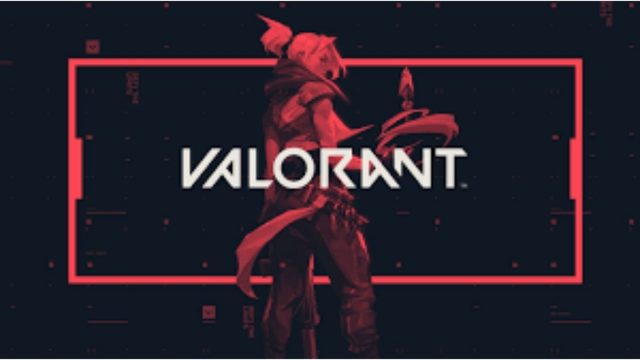 Talking about the best free PC games for 2021, Valorant is one of the latest editions. It is a multiplayer shooter game lauched and introduced by Riot Games,  in the studio of 'League of Legends.'
Riot games publisher launched this game, Valorant worldwide last year on June 2, 2020, and within few months it gathered millions of players. For people who wants to take a break from Battle Royale or story-based games, they can definitely switch over to Valorant as it is one of the best free online games to consider. In this game, players join either as Defendant or Attacker side, and the first team to win 13 rounds takes the 'Winner' title.
The unique thing about this game, Valorant is that this game consists of several players, and they can be unlocked for free anytime. Each player comes up with a unique set of skills, thus, giving each player an exceptional level of variety and experience. There won't be a single second where you'll feel that the game is repetitive or boring. However, if at some point, you feel that the game is getting boring, then change the agent, and the game will become completely different and new.
What's even more unique about this game, Valorant is that it is one of those free PC games that run on systems even with low specifications or inbuilt features. In short, even a small PC can run this game at low graphics settings, so what else do you need from a game?
2. Call Of Duty: Warzone
Call of Duty is one of the most played games in the gaming industry, especially in the pandemic. Each year, new edition comes up to the expectations by players who curiously wait for a new Call of Duty title. However, in 2020, this gaming platform surprised everyone and realeasd Call of Duty Warzone for PC, thus, adding one more game to the free online gaming list.
Whenever it comes to free PC games, Call of Duty Warzone is probably on the highest which you can play. However, for this it requires a robust system to run this game.
Call of Duty Warzone has two game modes, namely, Plunder and Battle Royale. In the plunder game mode, players have to secure the highest amount of cash to win the game. The unique thing about this mode is that during the match, players get infinite number of respawns along with their selected weapons loadout.
Then we have another Battle Royale mode that can be played in Solo, Duos, Trios, and quads. So, there are a many options available.
3. Apex Legends
Apex Legends, one of the most popular free battle games. This game was developed by Respawn Entertainment and is available for PC absolutely free.
Apex Legends is one of those games that have set a landmark from all other battle royale games. Like Valorant and Overwatch, this game can also be played by different characters in battle royale game. We can choose an appropriate agent which is essential in Apex Legends because every character comes with different types of skills and abilities that has to be used in this game.
When it comes to free battle royale games, Apex Legends is one of the top games. So, if you like to play a multiplayer games, then you should definitely check this one out, it's really worth playing.
4. Counter Strike: Global Offensive
Counter-Strike: Global Offensive is the best multiplayer game of this era
Valve launched this game, Counter Strike: Global Offensive  in 2013, and no one ever thought that after eight years since its release, millions of players would be able  to play this game. In starting, Counter Strike: Global Offensive wasn't free; but later, in 2018, this game was made absolutely free to play.
In this game, two teams of five players play against each other. Before starting any every round, players can buy different weapons using the points earned in the previous round.
5. Fortnite
It's absolutely free to play battle royale, Fortnite. Thousands of players from around the corner of the world play this game worldwide;.
In this game, Fortnite, 100 players come on an island without any weapons. Then, they find weapons and other relevant machines to kill their attackers and be the last one standing.
Fortnite is worth trying out, for someone who is new with battle royale games. You'll definitely love this game, oce you start playying.
6. Planetside 2
Planetside 2 is probably one of the most played games ever launched. The game came out almost eight years ago and remains played by many players. In Planetside 2, thousands of players fight a war on another planet; and not, i'm not exaggerating with numbers.
Planetside 2 holds the Guinness record for having over 1158 players during a single battle. So, you'll say that's the most important Multiplayer FPS game ever produced.
In Planetside 2, around 2000 players fight to rule over a territory. Amazingly, players are often on foot, airplanes, and vehicles. So, just imagine the chaos with thousands of players fighting like this at an equivalent time.
If you're thinking of trying Planetside 2, then be prepared to die a lot of times without being able to kill anything. However, after a short time , you'll fall crazy with this game and climb up the Battle Ranks to be one among the veteran players in one among the simplest free PC games for 2021.
7. Dota 2
In a nutshell, Dota 2 may be a massive multiplayer online game during which two teams of 5 players compete with one another . One team tries to destroy an outsized structure while the opposite team tries to defend it.
Dota 2 was launched by Valve and published in 2013. With huge number of players worldwide, it is considered one of the mostunique free PC games for 2021. What's impressive about Dota 2 is that it comes with an enormous esports scene, with players round the world participating in numerous tournaments and events.
8. League Of Legends

League of Legends is one among Riot Games' gem that grabbed many players instantly from everywhere the world.
League of Legends is almost similar to Dota 2, when it comes to playing. League of Legends makes 'champion' to compete against the leftover players in the battle ground. To win, players need to destroy Nexus, which lies at the guts of the bottom covered by large structures.
In short, playing League of Legends requires a fantastic amount of tactical skills to overwhelm the opponent. Its highly an addictive game, once you start playing it, you cannot stop yourself from playing.
9. Forza Motorsport 6 Apex
So, here we are, with the sole racing game that's free-to-play. Microsoft's Forza Motorsport 6 Apex is one among the simplest racing game ever made for PC. You can race on almost six world-famous tracks in several sorts of weather and ride quite 60 cars. However, you'll need to complete different objectives to unlock all race tracks and cars within the game.
Forza Motorsport 6 Apex is one among those free PC games for 2021 which will be played at 4k resolution, which is sort of amazing. Very rarely, you discover a racing game for PC that's entirely liberal to play. So, Microsoft really surprised us in that regard.
10. PES 2021 Lite
When it comes to video games for football, FIFA games are the most played. Konami's Pro Evolution Soccer titles are the best as always.  Every year, there's a replacement PES game that outdoes its predecessors in terms of graphics, number of clubs, and more.
PES 2021 is the latest update by Konami. However, a bit like all the previous PES video games, PES 2021 isn't liberal to play. So, it's an honest thing we've PES 2021 Lite, a free version of the first game.
PES 2021 Lite is same to the original version of it. Also, knowing that it falls within the category of best free PC games for 2021, we will hardly complain about the reduced content within the game.