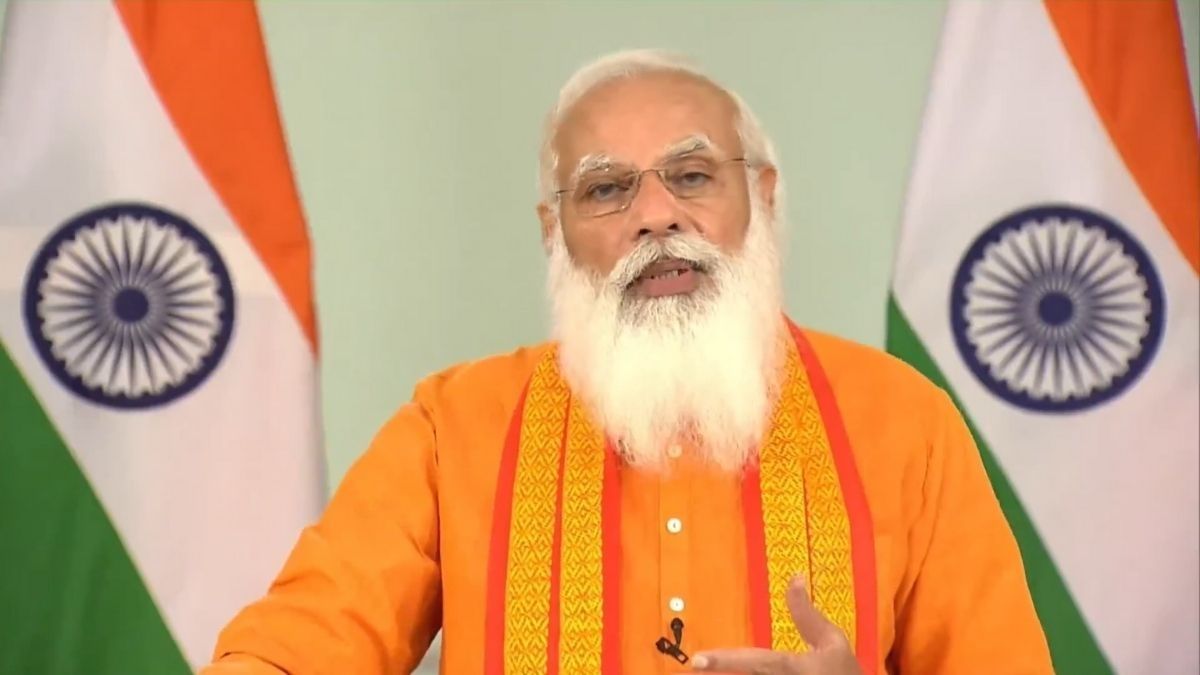 Image Credit: twitter.com/narendramodi
Speaking on the occasion of National Doctor's Day, Prime Minister Narendra Modi called the role played by doctor's in fighting COVID-19 "an admirable feat". The PM compared doctors to Gods who saved millions of lives across the country during the two waves of the pandemic. He made these remarks during an event organized by the Indian Medical Association (IMA).
The Prime minister paid tribute to the doctors who had succumbed to COVID-19 themselves while fighting against the pandemic and saving millions of lives. "I want to thank all doctors on behalf of 1.3 billion people of India," he said. According to data released by the IMA, over 730 doctors lost their lives in the country due to the Coronavirus during the second wave of the pandemic.
Addressing the doctors community. Watch. https://t.co/lR8toIC88w

— Narendra Modi (@narendramodi) July 1, 2021
Noting that the coronavirus keeps mutating to newer forms, he said that the knowledge of the doctors was also evolving with time.
Listing the steps taken to fight the COVID-19 pandemic in the country, the Prime Minister said that his government had set aside a sum of more than Rs 21 lakh crore for medical infrastructure. "We have set aside funds for children's treatment and have provided credit for other treatments," he added.
PM Modi also credited the healthcare staff for working towards addressing the issue of vaccine hesitancy among the people of the country. He added that people were now confident to get vaccinated against COVID-19.
National Doctor's day is celebrated in India every year on July 1 to mark the birth and death anniversary of legendary physician Dr. Bidhan Chandra Roy who served as the Chief Minister of West Bengal.