KKR's star bowler Varun Chakravarthy and CSK's bowling coach Lakshmipathy Balaji were two of the victims to test COVID-19 positive during the ongoing IPL 2021. Later a lot of other players and staff members from different franchises were also tested positive leading to force BCCI and IPL Board to temporarily suspend the IPL midway.
Fortunately, both Chakravarthy and Balaji have recovered and have come forward to share their first-person experienc\e with their fans and audience.
VARUN CHAKRAVARTHY : (Tested positive 1 May, Recovered May 11) 
"The toughest thing about contracting Covid-19 is keeping your mind distracted, and away from all that was happening. Because you are alone, away from your family and team-mates. To keep myself occupied, I read books by Osho to give me a sense of calm", Varun said.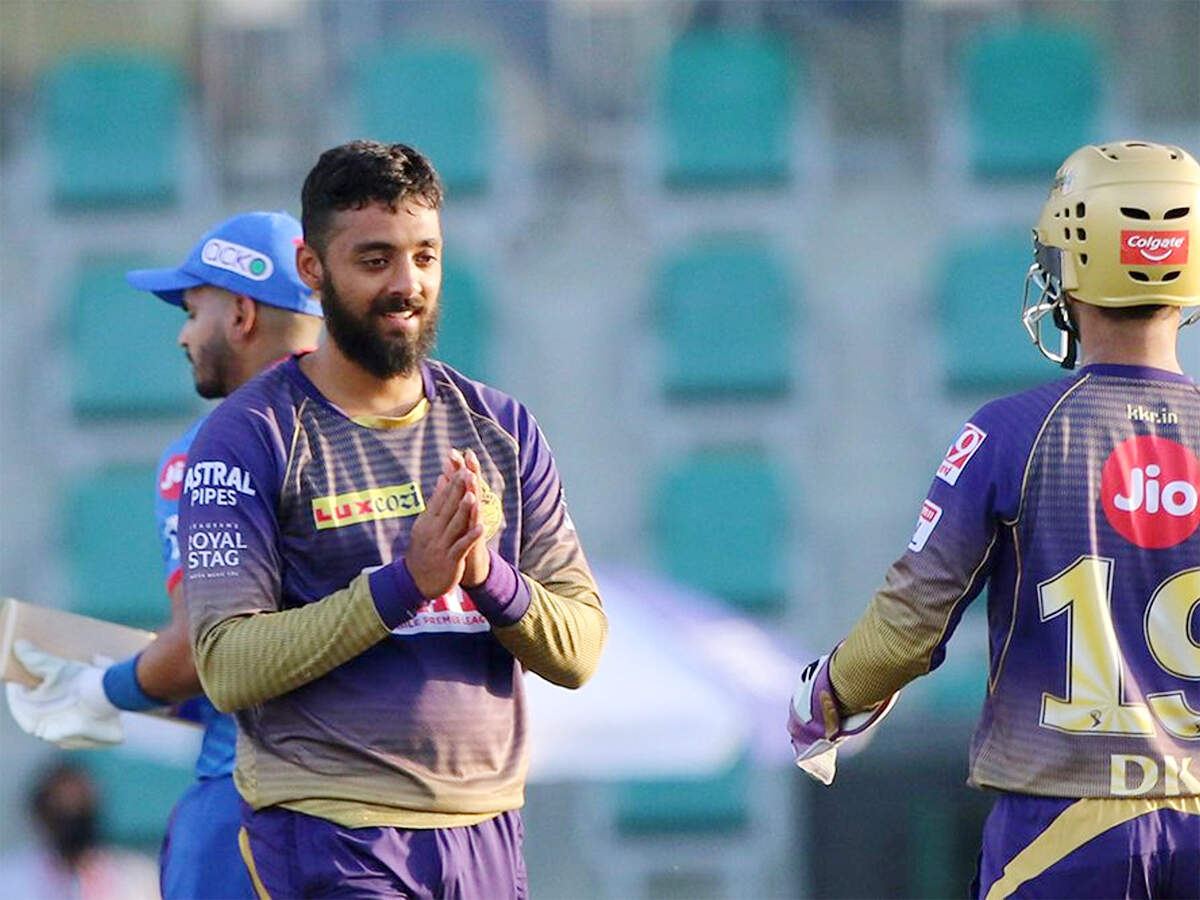 However, the KKR's star bowler stated that he still has weakness and feels dizzy most of the time. He also stated that he is unable to start his training because of post-COVID-19 symptoms.
Chakravarthy also shared his experience of how it all started during the IPL 2021 and what precautions and measures were taken immediately after knowing the facts.
"As to how it all started, I felt something was slightly off on May 1. I felt tired. There was no cough whatsoever, but I had a little fever, so I didn't attend our training session. I immediately informed the team management and they arranged for an RT-PCR test quickly. I was immediately quarantined and isolated, away from the rest of my KKR teammates, in a separate wing of the hotel. Soon, I found out that I'd tested positive", Chakravarthy stated. 
He mentioned how he was quarantined for twelve days straight. Varun also covered how he was kept in the same room given almost the same food. His binge-watching of various web series and movies on Netflix and Amazon Prime helped the cricketer make it through these tough days.
"In between, I'd catch up with cousins and friends over video calls. After lunch, I'd take my medicines and speak to my family. Thankfully, they handled the situation calmly, and without panic. The KKR franchise was very supportive. They went to the extent of even having someone from the team management stay back with me, even after the IPL was postponed and left only after I returned two negative tests and got back home. Shah Rukh Khan (Knight Riders' co-owner) spoke to all the players individually and motivated us." The cricketer mentioned. 
Chakravarthy also sent his fans and every fellow being a message by stating that everyone should at least take a break of 12 more days after being tested negative post suffering from COVID-19. He also warned everyone to wear a mask to keep themselves as well as others around them safe.
"I'm relieved to have recovered fully, but it's tough to see so many people losing their lives. I realise how fortunate I've been to receive good treatment in this tough time. I'm just grateful for everything and pray everyone recovers and get back to their families", Chakravarthy concluded. 
Lakshmipathy Balaji: (Tested Positive May 2. Recovered May 14)
"As I was isolating on my own having tested positive for Covid-19, a thought crossed my mind: recovering from Covid-19, both physically and mentally, is like experiencing an episode of Man vs Wild", Balaji told Nagraj Gollapudi.
Balaji mentioned that just after he was tested positive, CSK's CEO Kasi Viswanathan and a helping staff member were found COVID-19 positive. All three players were tested again the same day to check if the reports were false. However, Balaji was tested positive for the second time and was transferred to another floor of the total separated from the rest of the squad.
"Was I scared? Initially, I could not express my feelings. I knew people were dying outside. It took me another 24 hours to sink into the seriousness of the issue once family and friends started to message. I started to get worried. From the second day in isolation, I realised I had to monitor myself, recording all the health data. I was obviously anxious."  CSK bowling coach explained. 
Balaji pointed that they have taken every precautionary measure even in Delhi and is completely in a dilemma that where the virus caught them. Even after a secured bio-bubble, Balaji wonders how they were hit by the COVID storm.
"I realise now how lucky I was and that was because of the timely help of my franchise. It was a huge effort to move to get exemptions, clearances to shift us from Delhi to Chennai. But there are people out there who are waiting for hours and days on end to get help. We have to put in all our efforts to reach out and help out. Lives are at stake", Lakshmipathy Balaji concluded.